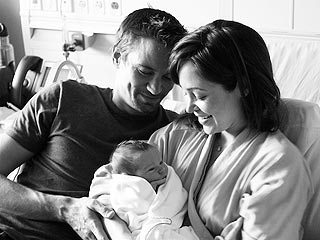 Autumn and husband, Jesse Warren, welcome their newborn son, Finn, into the world!
Finneus James Warren was born on Tuesday, May 10th at 10:53am, weighing 6lb 11oz and being 20 inches long. Autumn delivered him naturally and without the use of drugs, with the midwives at UCLA.
Right away Jesse tweeted "Little 'Finn' was born into the world. =)"
People did a cute article on this momentous occasion, check it out here!
And also check out another great piece by EOnline!
Mom, dad, and baby are all happy and healthy.